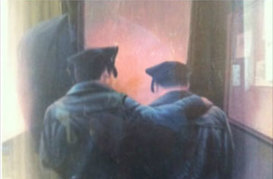 IACP Recommendation:
"Create a strategic plan to guide police officers in taking proactive measures to mitigate the risk of suicide and openly address officer's mental health as a core element of officer safety." Years have passed since this recommendation was made.
What steps has your department taken toward this important goal?
​
Mission Statement:
Peer Support Services will bring the knowledge of Critical Incident Stress Management and Peer Support to your agency through pre-Incident Education, Suicide Intervention and Prevention techniques and a combined 60 years of law enforcement experience by training your officers up to and including command level on these sensitive issues.
QUOTES FROM OFFICERS WHO HAVE TAKEN PEER SUPPORT SERVICES PRESENTATIONS
"… Sgt Fleming… knows how to relate to police officers and how they think and act…."
"Having a police officer teach this class was great."
"very informative and well presented"
"First-hand knowledge and stories"
See more quotes on Endorsements Page
Printable brochure
---

NH State Police Command Staff after presentation on Peer Support, Critical Incidents and Alcohol Use